STEPHEN HATCHER · FINE ART WOODTURNING AND SCULPTURE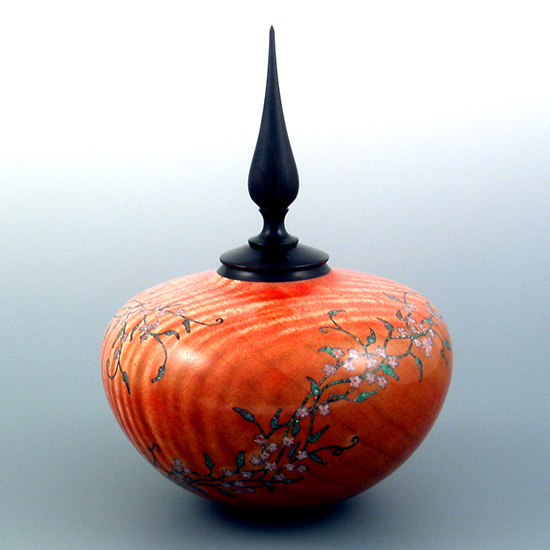 Emergence of the Butterfly
Year: 2008
Dimensions: 8"T x 5"W x 5"D
Materials: Inlaid vase of fiddleback maple and blackwood with an inner chamber. Finished powdered mica, metal-acid dyes and musical-instrument lacquer.
Comment: This chamber has a butterfly inlay, a threaded lid, and it contains a silk scroll upon which is printed a haiku written by my son Ian:
on a sunlit vine
rustle of leaves reveals
a butterfly's wings
The inlay consists of crushed minerals crystals and turquoise. The vase has a vine in bloom motif and the chamber is inlaid with two swallowtail butterflies, one showing the blue top wing surface and the other the black bottom wing surface.