STEPHEN HATCHER · FINE ART WOODTURNING AND SCULPTURE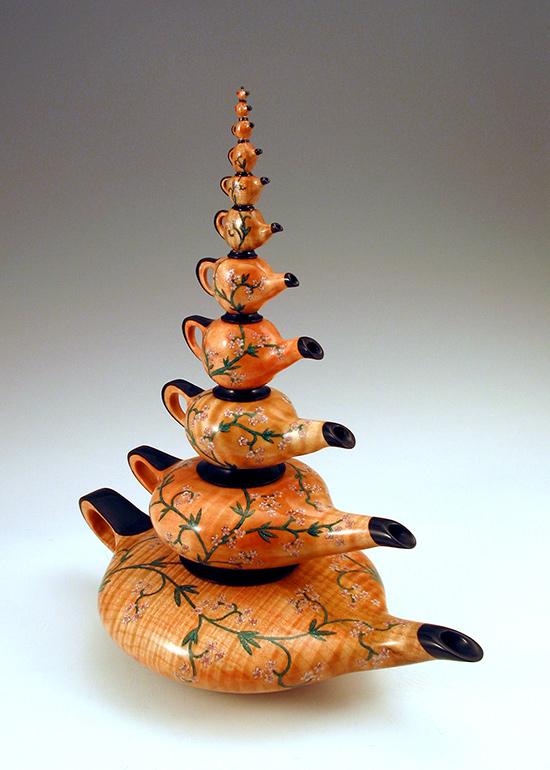 Infini-Tea!
Year: 2008
Dimensions: 12.75"T x 10.75"W x 6.25"D
Materials: Bigleaf maple and ebony with inlay, metal-acid dye and a musical instrument lacquer finish.
Comment: Except for the top three "teapots", each teapot is separable (with finished hollow interior and spout). The top three are a carved finial. The wood figure and inlaid vine are contiguous. In the collection of the Sonny Kamm Foundation.