STEPHEN HATCHER · FINE ART WOODTURNING AND SCULPTURE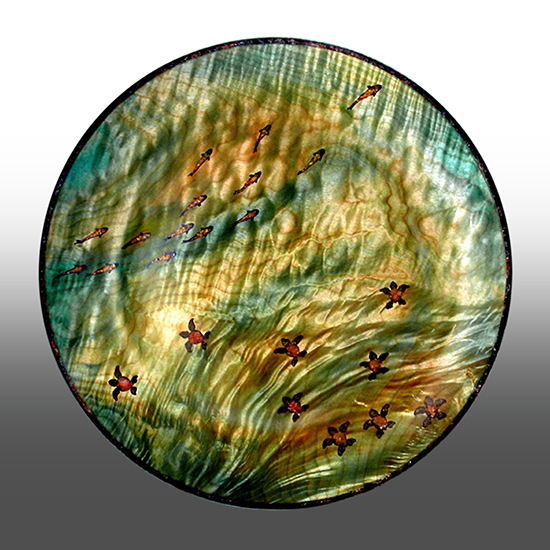 Hatchlings
Year: 2006
Dimensions: 17"D x 2"T
Materials: Curly bigleaf maple with inlaid minerals, shell, and coral. Finished with metal-acid dyes and musical-instrument lacquer.
Comment: This piece was inspired by my wife Brenda's eco-tourism trip to Costa Rica, part of continuing education requirement to be a school teacher. While there she assisted with the protection of baby turtles hatching on the beach. Her photos of the turtles entering the surf seemed to match perfectly with a piece of figured maple I had saved for years. This wood had an unusual combination of quilted figure and ripples where a branch had grown from the tree, looking so like the surf transitioning to deeper water.
Featured in the American Association of Woodturners juried exhibit From Sea to Odyessey.